6 Essential Items for Your Summer Vacation
It's summertime and it means the traveling season has officially started!
As they say, when packing for a vacation, every inch of your suitcase is prime real estate. Here is the ultimate guide to packing light this summer for fabulous fashionistas!
When packing smart, it is essential that you have a smart suitcase as well. Away's scratch-proof carry-ons allow you to charge your phone on the go, while others are waiting in crowd at the airport's hogged outlets. They have four different sizes, but of course, fashionista's choice is the large one, as we can't help, but overpack!
Away Carry-On, $225; awaytravel.com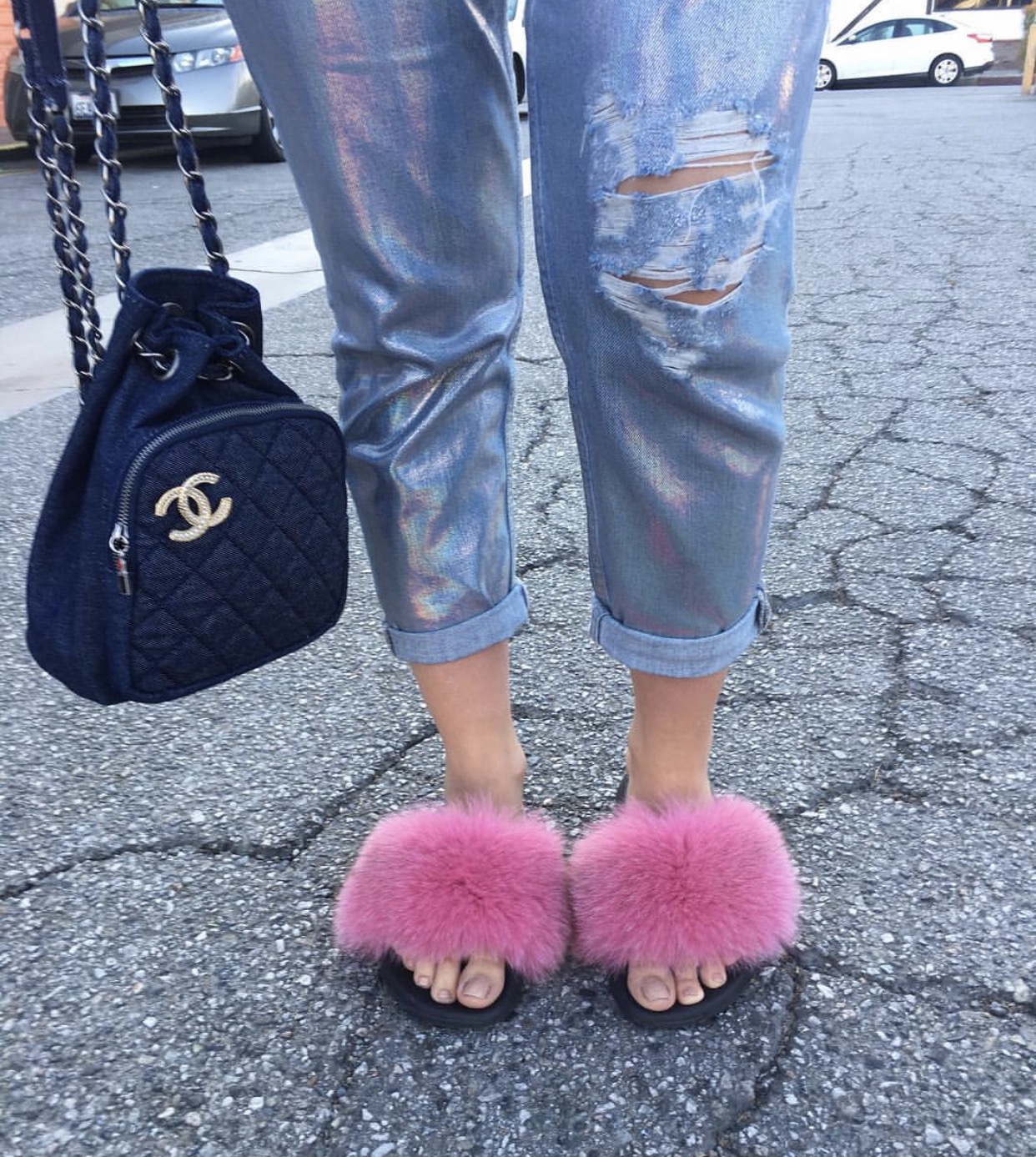 Who said comfortable shoes can't be fancy? Fluffy's sure can! Whether you are traveling to Europe this summer, exploring miles of fashion and art, or laying by the South Beach, SL Dezign's Fluffy Slides collection will make sure your feet stay fabulous and comfy throughout the entire time of your travel.
Mimosa Fluffy; $135; sldezign.com
When in outfit doubt, put on an extravagant ring to add interest to your look without having to pile on layers of clothes and heavy jewelry. It fits with both daytime and evening outfit!
Melangé Jewelry, $15-$30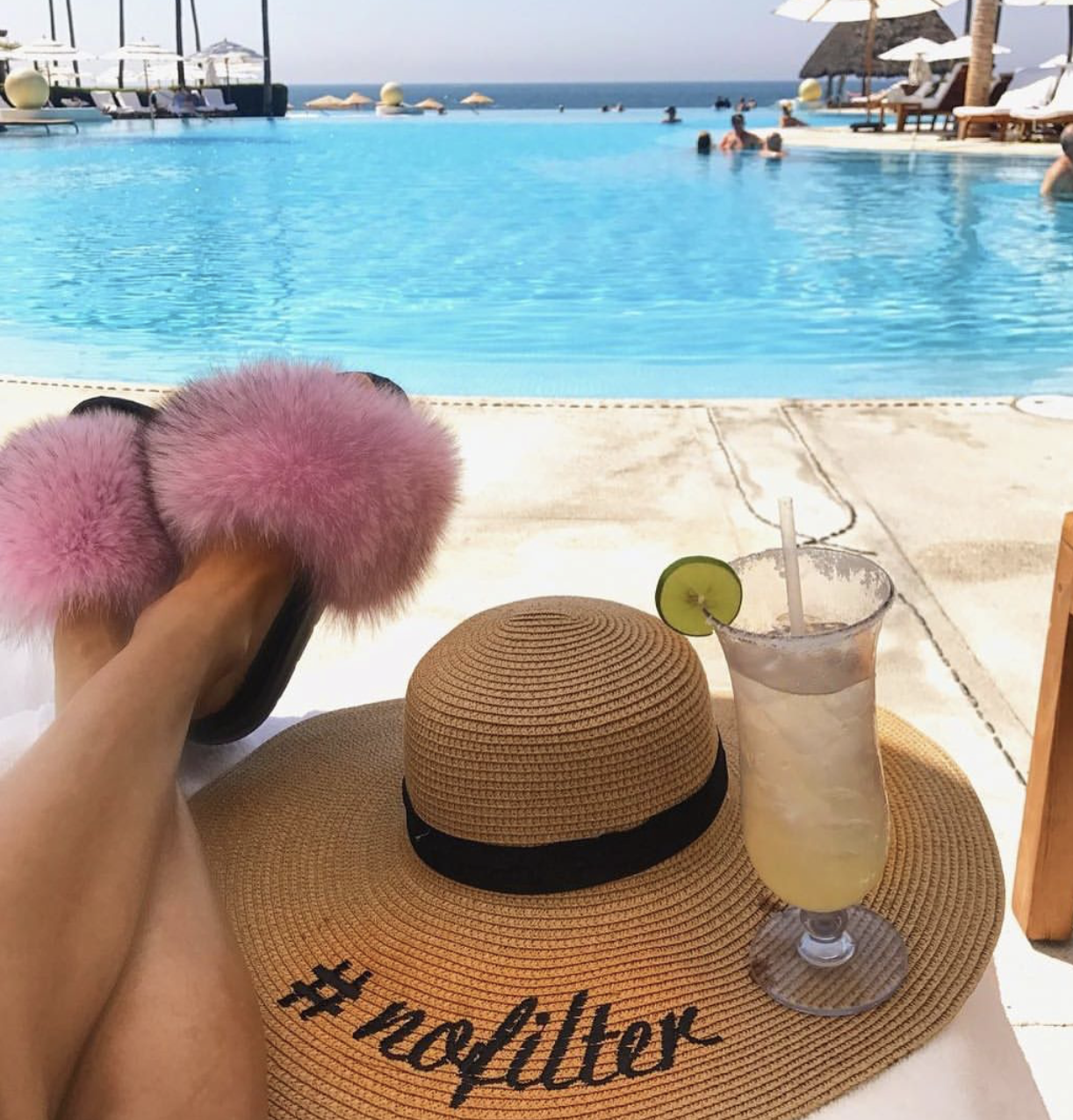 Trendy Hats by Bits and Pieces to Go will make any vacation outfit unique with customizable embroidered sayings!

Beats and Pieces to Go; (price varies upon each style)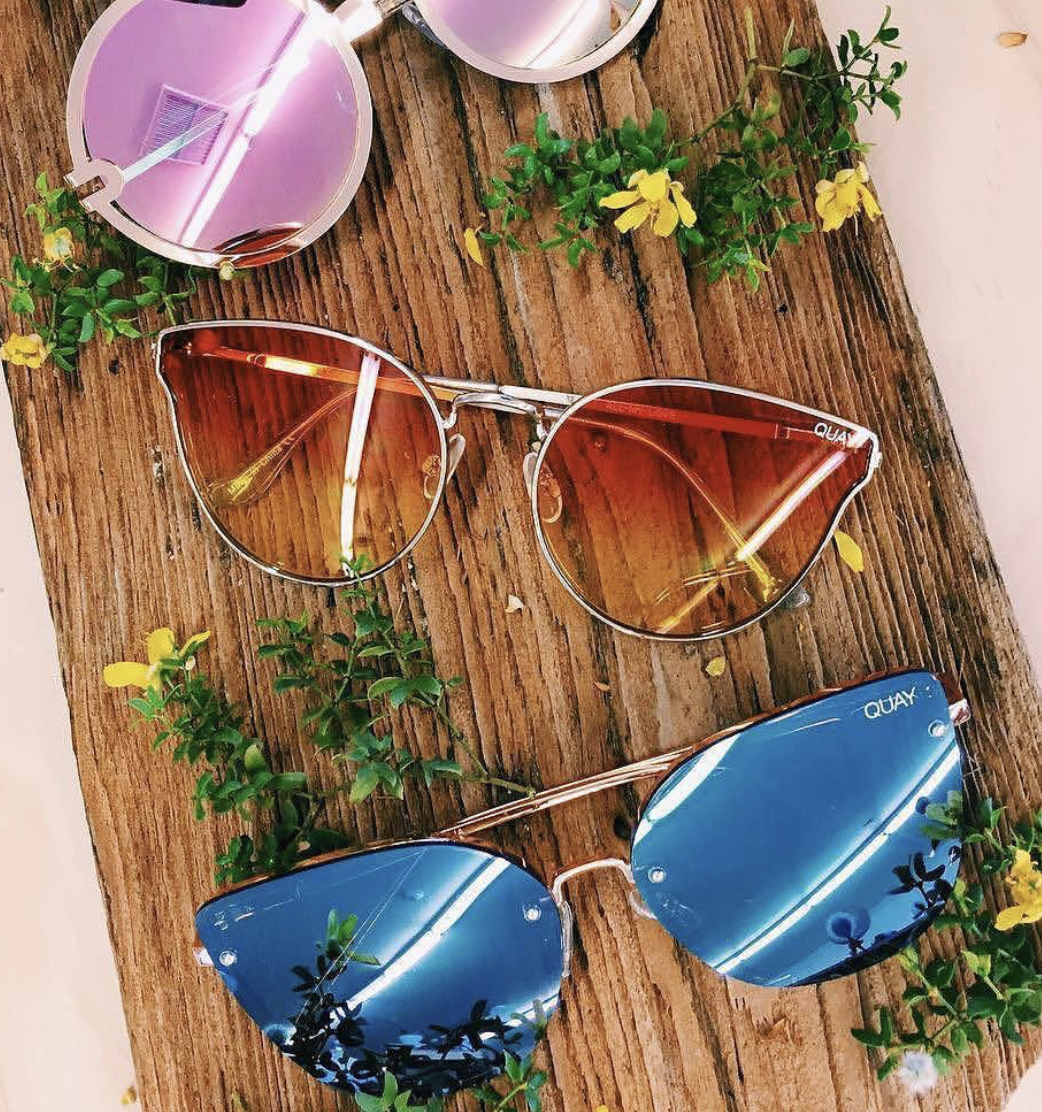 If there's ever a time to wear fun sunglasses, it's on vacation. Colorful lenses are in trend this summer. Quay will make sure you get the stylish summer look without spending a fortune on your sunglasses!
$40- $65; quayaustralia.com